Aishwarya Rai Bacchan is creating a statement every year at Cannes sometimes by her dress or make up or even her baby weight. This year she came back with a bang! Most of us were expecting pictures like last year when most of the media criticized her for her choice of clothes and her weight issues but then we all saw her pictures and there she stands as as inspiration to all mothers and aspiring mothers.
This is what she looked like
The dress looked absolutely amazing and she walked with such confidence that it floored everyone.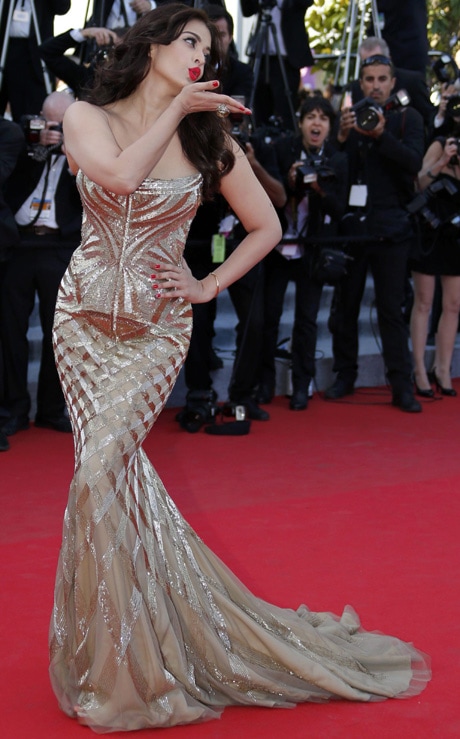 She totally looked like a diva
Style Meter – 9
More looks and Tutorial coming up soon.
Stay Stylish!