Sonam Kapoor who has become a youth fashion icon of-late. Recently Prem Ratan Dhan Payo is catching a lot of attention majorly because of the look the directors have brought in. Coming from Rajshri the movie was sure to come with a lot of Indian family traditional drama and even the songs and the styling of the movie says so. The kind of clothes shown in the movie are far from our daily routine but the good part being we have a lot to take from it  for this festive season.
Sonam and Salman have come out in a total new avatar where we all have high expectations from them. Though I am pretty sure the movie will revolve around the 2000 era cliche but let us take a look for our diwali preps.
Sonam looks stunning in this look and here is all you need  to create one of your own looks like hers.
Since it is diwali season round the corner I would recommend a base that is appropriate for normal to dry skin so you do not need and extra layer of cream for good results. Sonam kapoor shows a flawless radiance for Prem Ratan Dhan Payo.
You will just need a hint from the nude pallette to enhance your eyes but not so much on your face. I am very fond of nude eye colors because I feel it is capable of giving you your favorite looks for the day as well as the night. Read about Maybelline The Nudes Palette Review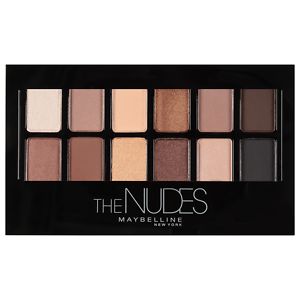 The most essential part of any make up for diwali, I believe is a lip color. It can absolutely make or break your image and look. I have chosen my favorite from the color show range by Maybelline.
A hair straightener is all you need to make your rest in place, be it the centre parting or even if you want to flaunt a puff bun right in front you can straighten to get the perfect look.
This is my diwali inspiration from sonam kapoor in Prem ratan dhan payo and I am sure you will have a good time creating this for yourself. Do leave in comments below how did you celebrate diwali.