Adding a new accessory can create a new look in a few seconds. The best thing about accessorizing is that if you it well even your dullest clothes can make you look like a style diva. Summer is approaching and you might as well pick up something that is here to stay throughout the season. While still thinking of the best I picked the hat to be my friend for a days out.
Adding an extra oomph to your look with a little hint of style never goes wrong. We can take that inspiration from Bollywood Celebrities who resort to different products when it comes to standing out in the crowd yet maintaining their desired image.
Here is how you can create the Hat Story –
When you are thinking of going out with a black plain top with a tattered denim to complete. Pick up a matching a hat to create make it look completely chic and casual.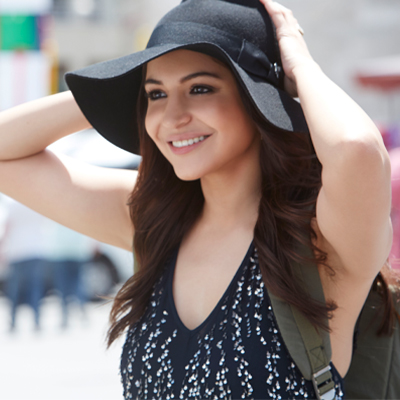 When you have picked up an old printed dress and want to pump it up for an evening out. Get a plain hat to complete the look with a hint of bright lipstick.
That's one occasion where you can't leave your hat. It is an inseparable part of your out on the Derby day. Go through any Derby album and I am sure you will get the best ideas for your hats and caps.
I went to see the Taj Mahal this year to celebrate my first valentine's day with my hubby. I wore a red cape since it was the color of the day with black jeggings. Since I wanted very natural looking makeup I used Lakme 9 to 5 Mousse Foundation with  Lakme Eyeconic Kajal paired with little Oriflame Very Me Cherry and finally added Estee Lauder Candy Shimmer to give a natural look.
This is my final look