Shopping means lots and lots of trying new clothes and we girls just love that. It could be trying for a new size and we all want to fit in the smaller than usual :). I think they have limited the number of three garments only because they know it is almost impossible to control a girl from trying in new stuff they have in their store. We all go shopping here and there and most of the brands like Zara, Kazo, Vero Moda are our regular favorites. Though we have been using their trail rooms for years now we still need to learn trial room etiquette.
I have list of trial room etiquette which needs to be effective from this very moment –
Yes Size does matter, trust me whenever you are not so sure about your size; it is advisable that you pick up the larger one. It is great to fit in the smaller one but you don't want to spoil their clothes while trying to get into them.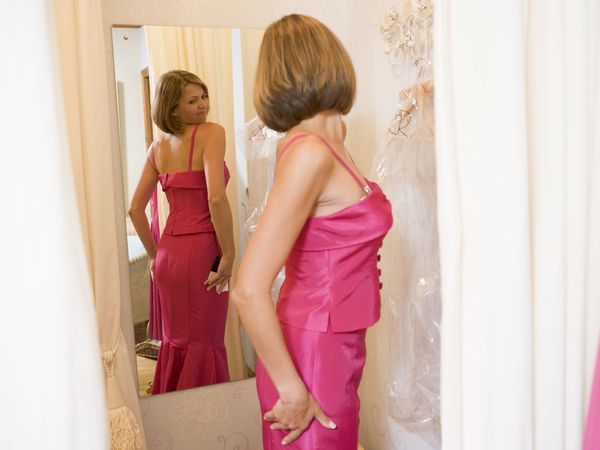 No doubt layering is a part of your style but do not try a new top over what you are already wearing. It will never show you the perfect shape which flaunts your body.
Girlies never, never shy from getting the right underclothes just because you don't feel perfectly comfortable discussing about it but I am sure you will find some shop or else you can read about the ultimate bra guide.
Though most of the Indian stores fail to mention it but you have to always make sure that your make up does not soil the dress. You will never buy a dress soiled with your red lipcolor or not to mention your red sindoor or even kohl in the most rare cases. I have seen girls be most careless about it. You can read more about my favorite non transfer lipsticks.
Let us know what do you think about Trail room etiquette